How to extend the fruit storage period
Harvested fruit, like a tree, is a living organism, and the fruit continues to breathe during storage. In order to preserve the fruit quality as much as possible and improve the fruit's ability to resist external microbial attack, the following methods and measures can effectively ensure the extension of the storage period. 1. Reasonable harvest time and picking method. Fruit harvesting is too early or too late to be stored, and the entire harvest period should not be prolonged too long. It is generally harvested within 10 days before and after the most suitable harvest period. Handle gently when picking, avoid mechanical damage, and deal with separate injuries and illnesses. 2. Phytoncide treatment. The odor of garlic, onion, or anise contains bactericidal substances, which can be diluted with onions and garlic, diluted with water, or immersed in fruit, or immersed in fennel oil and packaged in fruit paper, and pine cypress leaves in the fruit basket to prevent fruit rot; The bactericidal effect of thiophanate-methyl, carbendazim and other agents is very good; auxin 2.4-D has good effect on the preservation and preservation of citrus fruits, but it is currently promoting the production of pollution-free fruits. 2. 4-D should not be reused. 3. Pharmaceutical washing and fruit packaging bagging. Using 1% baking soda to store fruits, can significantly extend the storage period; fruit fruit bag or film bag single fruit bagging can reduce the fruit by stab wounds, bruises, but also play a role in insulation, to avoid rotting Infected with each other, this is the most commonly used storage method for most fruits. 4. Adjust the humidity of the storage tank. Under normal circumstances, the temperature inside the storeroom can be adjusted by opening and closing the airlock of the storage room according to different temperatures in the morning and evening. The ventilation window was closed during the colder hours in the evening and reopened in the morning to maintain the normal stable temperature. In the coldest period after the winter solstice, all ventilation windows should be closed; after the beginning of spring, ventilation and ventilation work should be done according to climate conditions to prevent the storage temperature from being too high. Humidity is an important factor in maintaining fruit storage. When the humidity is too high, it can be absorbed by lime, dust, charcoal, etc.; when the humidity is too low, water tanks and ground water can be used to solve the problem. The air humidity is 80% to 90%. .
Mobile Type Halogen Operating Light
Halogen reflective Mobile Type Operating Light is widely used in various operation lighting occasions in hospital and clinics.
Full close streamline lamp-body design of the Halogen Shadowless Lamp completely meets the demand of the sterilization and high standard of laminar flow purification in operation room.
Adopting more than 5280 slices of reflection mirror, guaranteeing 1200 mm lighting depth.
Lighting color of the Halogen Surgery Light is close to natural sunlight and helps the doctor to operate surger clearly and accurately.
The back-up bulb will start work within 0.2 seconds automatically in case the main battery is dead, ensuring the continuation of surgical operation. There's failure indication in the handle control panel to recommend the bulb to be changed after operation.
The detachable handle jacket can be used for high temperature (≤134℃) sterilized.
Digital-control circuit offers many functions:10 segment brightness selection, stepless lighting regulation, brightness memory, low voltage start-up and power on self test etc.
Life-span of OSRAM halogen bulb is up to 1500 hours. The bulbs can be changed easily.
High thermostability Germany ORSAM lamp socket.
Balance arm can be optional Germany imported or domestic.
Mould Die-casting Eight edge type Revolving arm.
Product Images: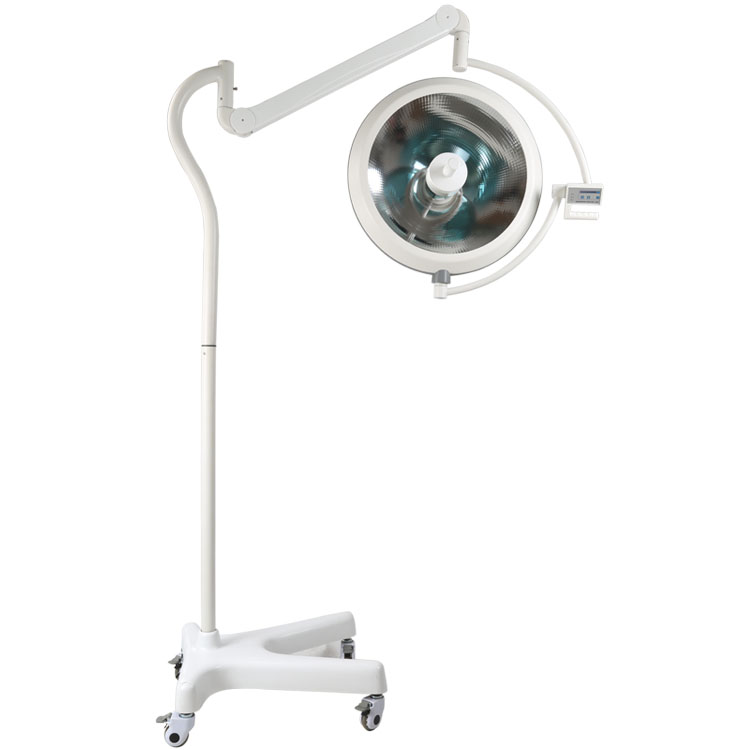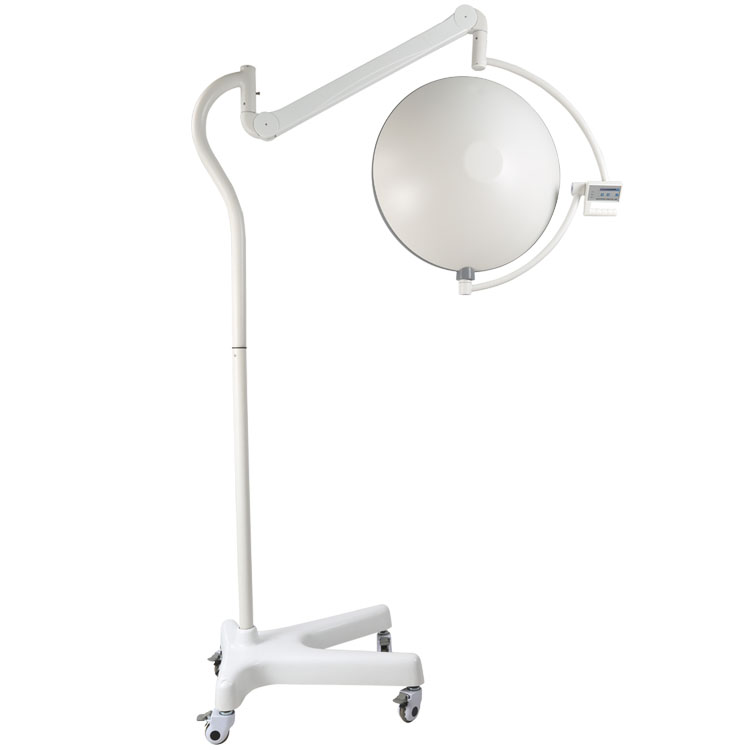 Types of the lamp domes have 500mm diameter dome and 700mm diameter dome for Choice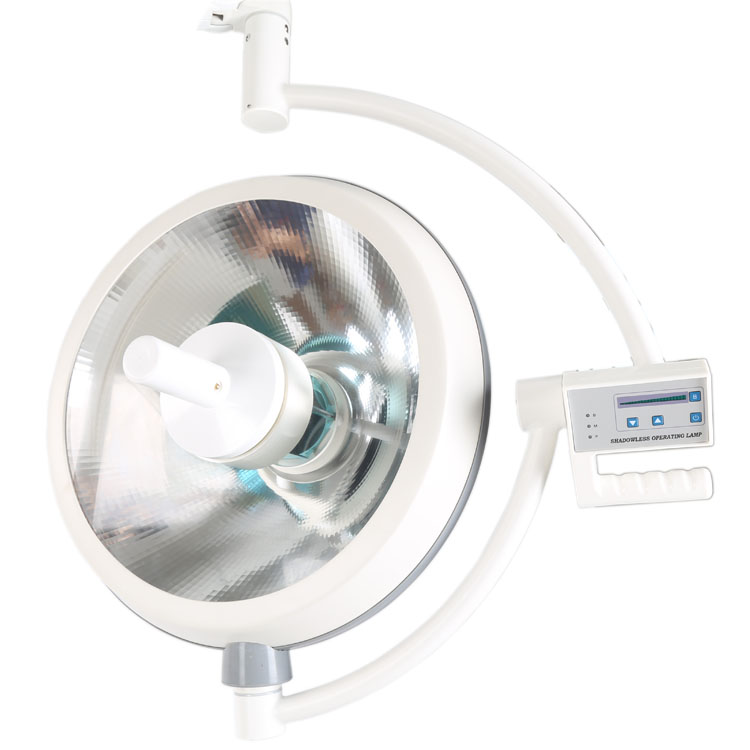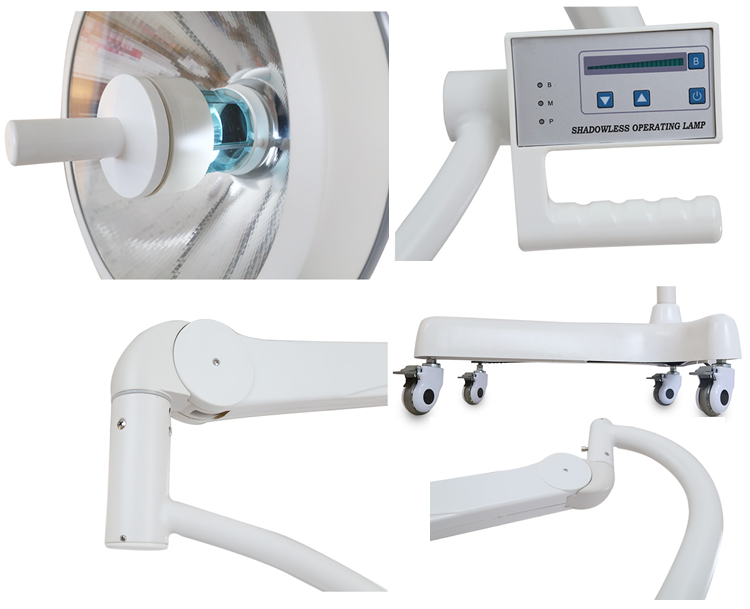 Certificates:
Crtificates of CE, ISO9001, ISO13485, CFDA are approved.

Our company

Shangdong province is the main machinery production base in China.
KANGERJIAN Medical Technology Co., Ltd. is a group of senior lighting design expert and machinery manufacturing expert company with 20years experience and factory locating in the east city--the hometown of confucius--Qufu in Shandong province, China.
The Company has passed the ISO:9001:2008 quality system certification, ISO13485:2003 quality system certification, CE certification and CFDA certification, so that the enterprise management standards and product quality is relatively connected to expand the international market for enterprises to lay the foundation.
Our main products: Operation Theatre Lights , Operating Room Lights , Double Dome Halogen Operating Light, Single Dome Halogen Operating Light, LED Operating Light , Surgical Operating LED Light , Mobile Type Operating Light, Gynecology Examination Tables , Obstetric Delivery Bed , Electrical Gynecological Table , Obstetric Delivery Table , Delivery Examination Table , Electric Hydraulic Operating Table, Electric Medical Operating Table , Manual Electric Operating Table , Surgical Table , Operating Table , Operating Theatre Pendants , icu tower crane in ICU room, LED Viewbox etc. professional medical equipment.
The quality of casting by me, the market led by me! Excellent from professional, KANGERJIAN people lead the new trend of medical equipment.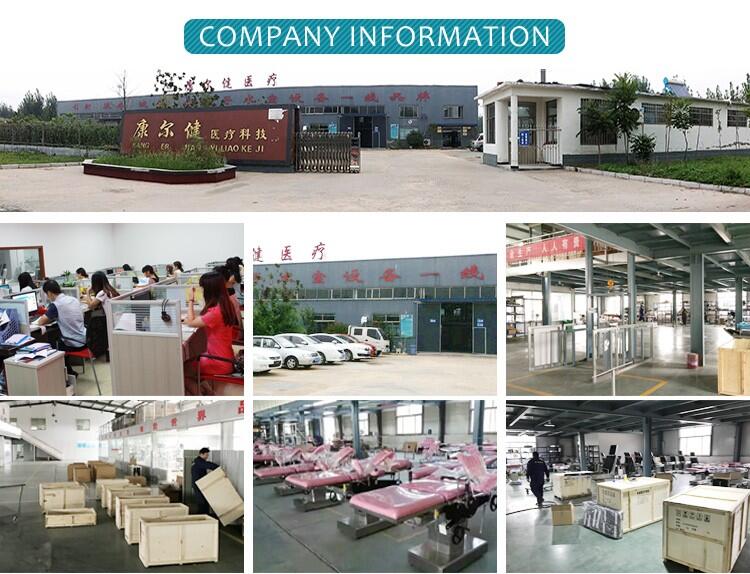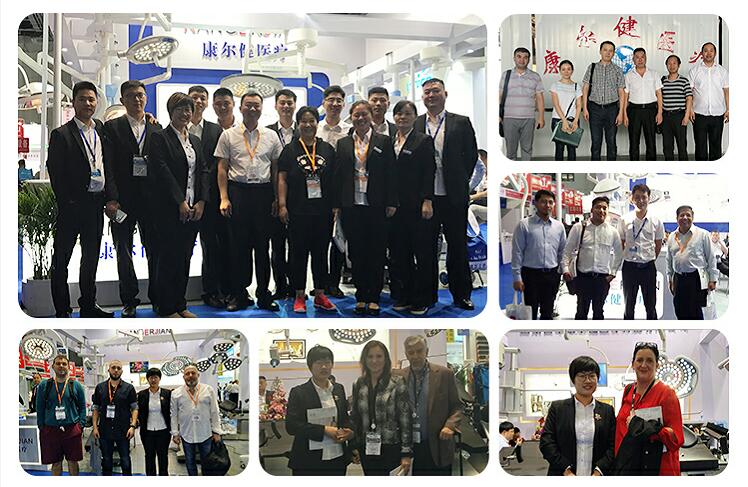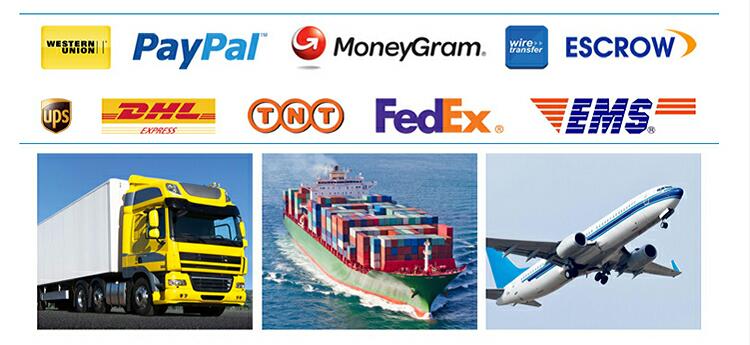 Mobile Type Halogen Operating Light
Mobile Type Halogen Operating Light,Mobile Operating Lamp,Halogen Operation Lamp,Halogen Clinics Operation Lighting
Shandong Kang'erjian Medical Technology Ltd. , http://www.kangerjian-medical.com